Are you an avid traveler and looking for the best travel duffle bag for your next adventure? Do you need something that will keep all of your belongings safe and secure on every trip? Are you looking for a bag that is both fashionable and functional? The Bobby duffle anti-theft travel bag is a perfect choice. With its sleek design and versatile features, this bag will keep your belongings safe while you explore new destinations. Whether you're traveling for business or pleasure, the Bobby duffle anti-theft travel bag is sure to become your go-to travel companion.
About Bobby Duffle Anti Theft Travel Bag Black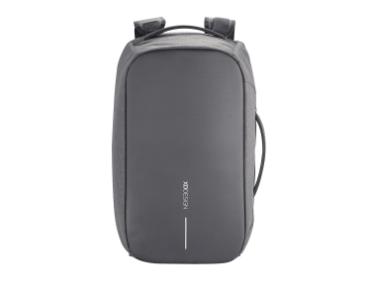 The Bobby anti-theft bag is perfect for everyday use with anti-theft features that keep your essentials safe and secure. The anti-theft design with hidden zippers, hidden & RFID-protected pockets, no front access and water-repellent material will make your journey safer. The Bobby duffle bag is a duffle bag that can be converted into a backpack.
This bag has been designed to meet the needs of travelers who are concerned about their safety and security but still want a bag with lots of storage space. It's made of durable polyester fabric and has a padded laptop sleeve, so you can carry it all day long without getting tired. And if you're ever in need of an extra hand, the backpack straps are adjustable to fit any size body.
Key Features of Bobby Duffle Anti-Theft Travel Bag
Anti-theft design
No front access
Lockable zippers
Breathable shoe compartment
Card holder pocket
Accessories holder (sunglasses/earphones)
Hidden zippers and pockets
Cut-resistant
Waterproof
Internal detachable divider
Dedicated laptop and tablet compartments
RFID blocked pockets
Multiple ways of carrying (backpack, cross bag, and duffle bag)
Made of eco-friendly material
Adjustable and removable straps
Waterproof compartment
Duffle bags are the perfect type of luggage for any traveler. But what is the best duffle bag? Obviously, an anti theft duffel bag according to your needs. Meet the Bobby Duffle Anti Theft Travel Bag Black. It's a traveler's dream come true. This bag has so many features that make it perfect for any traveler or commuter. With tons of pockets and compartments, you'll be able to store your laptop, tablet, phone, and more with ease and security.