How To Pack A Duffel Bag?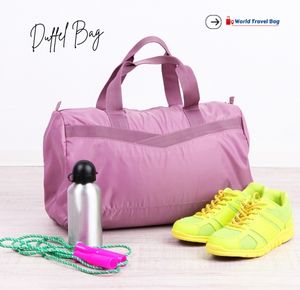 A duffel bag is a travel or sports bag, usually a larger size than normal travel bags or sports bags. The shape of a duffel bag is cylindrical, round shape on top to bottom with a more spacious compartment. Packing this large-sized duffel bag may confuse you that how you going to pack your duffel bag.
Well, packing a duffel bag is simple you follow the easy steps. First, choose a duffel bag that suits your journey in size and weight. Second, select the essentials you need to pack for the duffel bag. Lastly, keep all the essentials inside the bag organized way. However, we'll discuss more how to pack a duffel bag properly throughout the article.
What Is A Duffel Bag?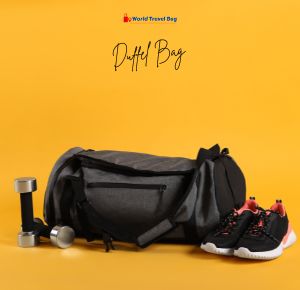 A duffel bag is a type of large, cylindrical bag typically used for travel or sports. Unlike a suitcase, duffel bags do not have a rigid structure, which makes them more versatile and easier to pack. Duffel bags are often made from durable materials such as canvas or nylon, and they typically feature one large compartment with zipper closure. Some duffel bags also have additional pockets or compartments for storing smaller items.
Duffel bags can be carried by hand, over the shoulder, or with a strap across the body. They are popular among athletes and travelers because they are relatively lightweight and easy to carry.
What To Look In A Duffel Bag?
When it comes to choosing a duffel bag, you need to look at some crucial facts about the bag you're interested in. These are;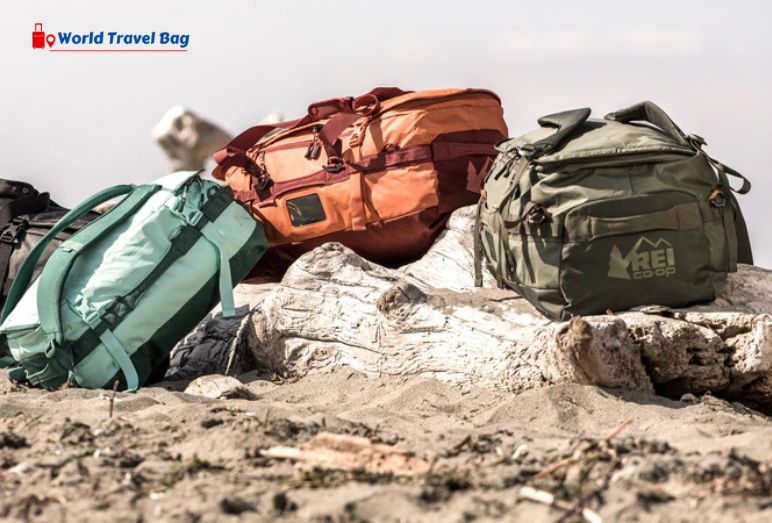 Material – Material is the most important aspect of a duffel bag. Duffel bags are usually bigger than regular packs so they need to be made with good quality material to absorb the load. Generally, duffel bags are made of nylon, polyester, canvas, cotton, and so on. You have to be cautious according to your preference about the material before buying any duffel bag and it's important.
Size and Weight – There are lots of duffel bags of various sizes out there so you need to select the size that you need. Never go for an over-size or under-size duffel bag because it'll cause pain while traveling. Weight is another major concern while choosing a duffel bag as you'll face hassle if the duffels are overweight. For a short trip, 30-40 liters is enough whereas 40-70 liters are needed for a tour over 15 days, and for more than 15 days you'll be required a duffel bag with a capacity of more than 70 liters.
Durability – A duffel bag always needs to be durable as it has to bear a lot of weight. For a more durable duffel bag, you have to choose a bag that is made of quality materials like nylon, polyester, and canvas. You also need to be cautious about the lining as well as stitches.
Extra Features – The material used to manufacture the bag, the size and weight of the bag, and the durability of the bag are important. Other than that, there are some other facts you need to focus on. Make sure your bag is waterproof or at least water-resistant as there is a possibility of raining anytime. A good lockable zipper closure is important to secure your essentials. Additionally, some extra pockets on the external side of the bag are more convenient to keep a wallet, passport, or phone.
Packing List for A Duffel Bag
Clothing for Woman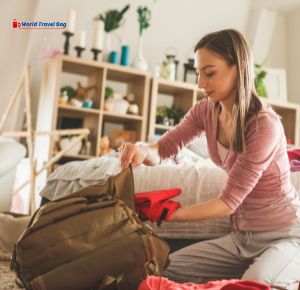 Bottoms: Skirts, Pants, Panties or Shorts, Skinnies.
Tops: T-shirts, Shirts, Tanks, Sweater, Long-sleeves, Jackets, Bras.
Others: Socks, Bikinis, Swimsuit, Scarf, Hat, Shoes.
Clothing for Man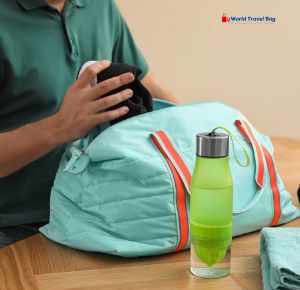 Bottoms: Shorts, Pants, Underwear, Skinnies.
Tops: T-shirts, Shirts, Sweater, Long-sleeves, Jackets, Tracksuit.
Others: Socks, Swimsuit, Towel, Hat, Shoes.
Toiletries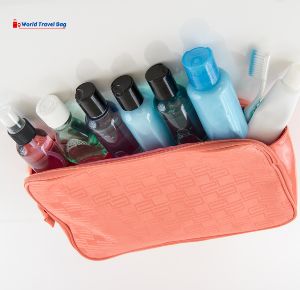 Toothbrush
Toothpaste
Shampoo and Conditioner
Facewash
Body Wash or Soap
Perfume or Deodorant
Sun Cream or Lotion
Trimmer or Razor
First aids
Paperwork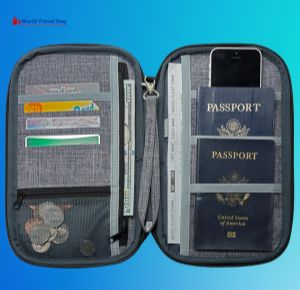 Passports
National ID
Itinerary copy
Important documents
Copy of Passport
Enough cash or ATM card
Electronics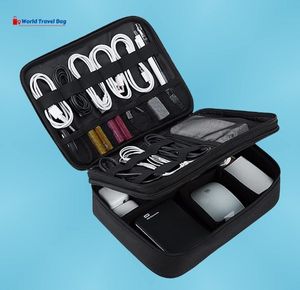 Unlocked Smartphone
Charger and cables
Headphones
Laptop or tablet (working purpose)
Other Essentials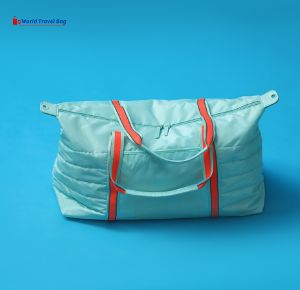 Luggage lock
Face masks
Packing cubes
Water bottles
Pen, Notebook, and Magazines
How To Pack A Duffel Bag?
A duffel bag is easy to pack when you keep in mind a few things. Usually, a travel bag is suitable for a long trip as it comes in a bigger size. So, you need to follow the steps for the best way to pack a duffel bag.
Make Plan and Take Preparation – Preparation is the key so you need to take the preparation beforehand at least 3 days ago. Plan what you'll be needed throughout the tour according to your place. If you're heading to the beach then you need beach gear whereas if you're going to hike then you need hiking stuff. So plan and take preparation where are you going and what are the things you need there.
Lay Out The Essentials – Lay down your stuff on the bed or floor in an organized way. Laying out all the essentials will help you while packing the bag as you'll get everything in hand. It will be easier and less time-consuming when you pack your duffel bag. Other than that, you'll not forget to take something important when you lay out all of the things.
Try Army Roll – You need to make a fold and roll your clothing items, right? The range roll, famously known as army roll is the technique to roll your clothes. Normal folding takes more space while the army roll makes the maximum use of the duffel bag compartment. By doing the army roll you can keep extra essentials you are supposed not to be held inside the bag.
Compartmentalize – Usually, duffel bags are larger in size and there are fewer compartments than regular travel bags. To maximize the space, you need to keep your essentials well organized. The compartmentalized orientation is a great way to keep the essentials organized. You can use packing cubes to maximize the space orientationally.
Load Your Bag – Finally, you're one step away from packing the bag and it's loading the duffel. You need to categorize all of your items and imagine three layers for the bag.
First, put bulky and heavyweight items on the bottom layer of the bag. Your sweater, jacket, shoe box, or something like that should be kept in the bottom of the bag. You may also keep less used items in the bottom layer as well.
Now, Keep all of your rolled clothes in the middle layer. An army roll method will help you to maximize your duffel space.
Lastly, put all the small items and essentials on the top layer of the bag. You can put fragile items inside the cloth roll or cloth layers. You can use a personal case or packing cube to keep your daily essentials on the top layer of the duffel.
This is the way you can pack your duffel bag with no hassle and maximize the space of your duffel bag.
How To Pack A Duffel Bag for Travel?
Packing a duffel bag for travel is a similar way to packing a normal duffel bag. You have to follow all of the steps we discussed above. Additionally, you need to put travel clothes and accessories inside the bag.
If you're traveling to the beach then you need to put a swimsuit and goggles inside your travel duffel bag. If you're heading somewhere adventurous then your tent and hiking stuff should be included inside the bag. So, wherever you are traveling you need to take all the necessary stuff with you accordingly.
Additional Packing Tips for A Duffel Bag
As we already know how to pack a duffel bag, there are other few important things you should keep in your mind. Here are 5 additional tips that might help you to pack your duffel bag more effortlessly.
Always start with the low-priority items to keep on the bottom layer.
Make a cylindrical shape by rolling the cloths tightly.
Keep mini items in your extra pair of shoes inside the bag.
Shake the bag after a while that helps to maximize the space.
Use packing cubes and personal cases to keep the stuff organized.
Along with the basic steps of packing a duffel bag, you can follow the discussed tips for more fluent packing with ease. However, always try to secure your duffel with TSA secured lock so that you can protect your essentials.
In conclusion, if we recall, a duffel bag is a type of large, cylindrical bag typically used for travel or sports. duffel bags do not have a rigid structure, which makes them more versatile and easier to pack when you follow the steps we discussed in the post. Plus, you should make a list of the items that you need for this travel. Lay out all the items and start to fill them with bulky items first in the bottom layer.
However, duffel bags may be a pain while traveling if you don't choose the right travel bag and pack it well. Follow the steps accordingly and will be able to learn how to pack a duffel bag like a pro.