Embarking on a journey, whether across continents or just a weekend getaway, brings the excitement of new experiences and adventures. Amidst the thrill of travel planning, one often overlooked yet crucial aspect is the choice of the right travel bag. The significance of this decision extends beyond mere convenience – it can significantly impact the ease, comfort, and organization of your trip. In this exploration of the diverse world of travel bags, we'll uncover the spectrum of options available, offering a glimpse into their unique features and best-use scenarios.
So, as you prepare to embark on your next escapade, join us in unraveling the intricacies of types of bags for travel, ensuring that your chosen companion aligns seamlessly with your travel aspirations.
The Classic Suitcase
Overview of Traditional Suitcases
Table of Contents
The classic suitcase has long been a staple in the world of travel, embodying timeless elegance and functionality. Characterized by its rectangular shape and hinged opening, the traditional suitcase is a reliable companion for a wide range of journeys. These suitcases typically feature a durable hard shell or a flexible soft shell, offering travelers options based on their preferences and specific travel needs.
Pros
Ample Storage Space: Traditional suitcases often provide generous packing space, making them ideal for longer trips or for those who prefer to carry more belongings.
Protection: The rigid structure of hard-shell suitcases ensures better protection for fragile items and helps prevent damage during transit.
Professional Appearance: Well-suited for business travel or formal occasions, classic suitcases exude a polished and professional aesthetic.
Cons
Weight: The structure and materials of traditional suitcases can contribute to their overall weight, potentially impacting baggage allowances and ease of portability.
Limited Accessibility: Retrieving items from the bottom of a fully packed suitcase can be challenging, requiring meticulous packing or unpacking to access specific items.
Best Use Cases and Travel Scenarios
Traditional suitcases shine in scenarios where a balance between formality and functionality is key. They are particularly well-suited for:
Business Travel: The professional appearance of a classic suitcase complements business attire, and the structured design helps protect delicate business essentials.
Extended Trips: With their spacious interiors, traditional suitcases cater to travelers embarking on longer journeys, offering ample room for clothing, accessories, and personal items.
Popular Suitcase Brands and Models
Samsonite Winfield 3 DLX Hardside Luggage: Renowned for its durability and sleek design, Samsonite's Winfield 3 DLX is a favorite among frequent travelers.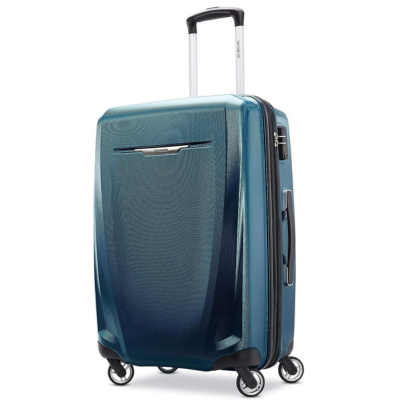 Travelpro Platinum Elite Expandable Spinner Wheel Luggage: Known for its maneuverability and durability, Travelpro's Platinum Elite series is a go-to choice for those seeking a reliable and stylish suitcase.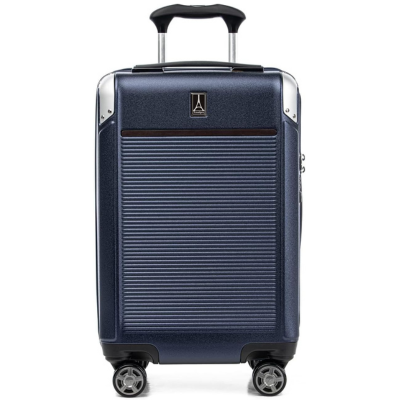 Rimowa Essential Cabin S: For a touch of luxury, Rimowa's Essential Cabin S offers a premium travel experience with its high-quality materials and iconic design.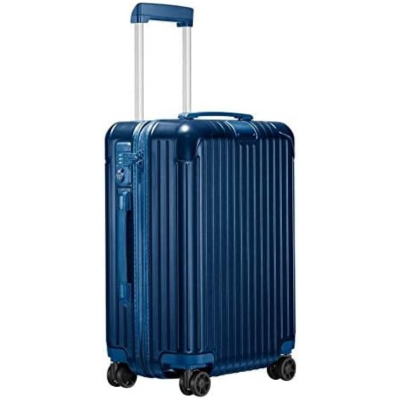 These brands and models represent a spectrum of options catering to different preferences and travel styles, ensuring that the classic suitcase continues to evolve to meet the needs of modern travelers.
Travel Backpacks for the Adventurous
As versatile companions for the modern adventurer, travel backpacks have transcended their schoolyard origins to become essential travel gear. Their ergonomic design and hands-free functionality make them the go-to choice for those seeking comfort and flexibility during their journeys. Whether you're a rugged explorer trekking through the wilderness or an urbanite navigating city streets, the right travel backpack with the right travel bag dimensions can be a game-changer in enhancing your travel experience.
Different Styles of Travel Backpacks
Hiking Backpacks
Designed for outdoor enthusiasts, hiking backpacks feature sturdy construction, and ample storage compartments, and often include hydration systems for extended treks.
Travel Daypacks
Compact and lightweight, daypacks are perfect for short excursions or city exploring. They prioritize portability without compromising on essential features.
Convertible Travel Backpacks
Ideal for those who switch between urban and outdoor settings, convertible travel backpacks can transform from sleek city carry to functional hiking gear, offering versatility for diverse travel experiences.
Tactical Backpacks
Catering to the adventure-driven, tactical backpacks boast rugged designs, multiple compartments, and additional features like MOLLE webbing for attaching accessories.
Features to Look for in a Travel Backpack
Size and Capacity: Choose travel bag sizes that suit your travel needs, considering factors like trip duration and the items you plan to carry.
Comfortable Straps and Padding: Look for padded shoulder straps and back panels to ensure comfort during extended wear.
Organization and Compartments: A well-organized backpack with multiple compartments makes it easier to access and segregate your belongings.
Durability and Weather Resistance: Opt for materials that are durable and resistant to the elements, ensuring your backpack can withstand the demands of various environments.
Security Features: Consider features like lockable zippers, RFID pockets, or hidden compartments to enhance the security of your belongings.
Recommendations for Specific Travel Activities (Hiking, City Exploring, etc.)
For Hiking Adventures
Osprey Atmos AG 65 Backpack: Known for its anti-gravity suspension system, Osprey Atmos AG 65 provides exceptional comfort during long hikes. It also offers ample storage and durability for rugged terrains.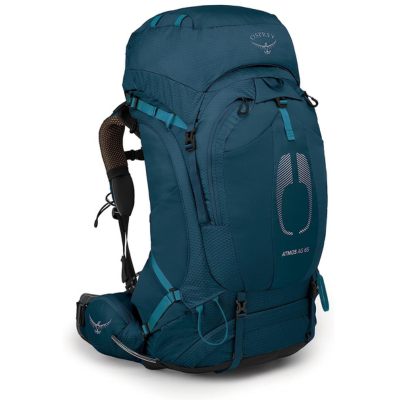 For City Exploring
Patagonia Arbor Grande 32L Backpack: Combining style with functionality, the Patagonia Arbor Grande is perfect for city dwellers. With a spacious main compartment and laptop sleeve, it seamlessly transitions from urban exploration to daily commuting.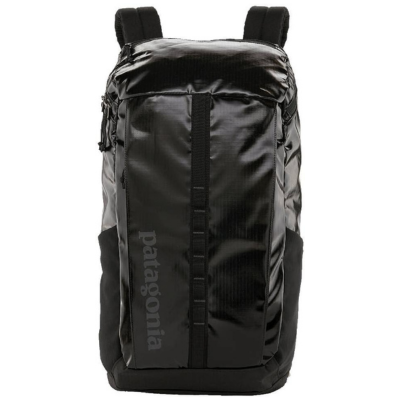 For Urban Travel and Business
MATEIN Business Laptop Backpack: The MATEIN Business Laptop Backpack strikes a balance between sleek design and practicality, featuring a dedicated laptop compartment and organizational pockets for urban professionals on the move.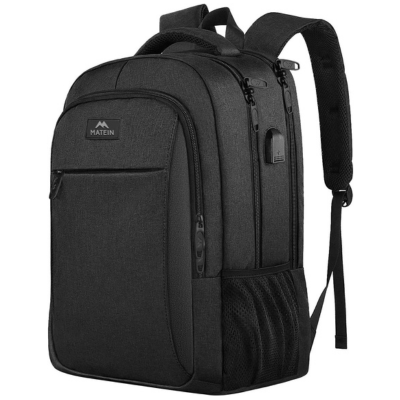 Choosing the right backpack for your adventures involves considering not only the style and features but also tailoring your selection to the specific activities you have planned.
Stylish and Functional Duffel Bags
Duffel bags stand at the intersection of style and functionality, offering a versatile luggage solution for a myriad of travel scenarios. Unlike rigid suitcases, duffels adapt effortlessly to their contents, allowing for flexibility in packing. Their soft, unstructured design makes them ideal for fitting into tight spaces, whether it's the trunk of a car or the overhead compartment of an airplane. From weekend getaways to gym sessions, duffel bags seamlessly blend into various aspects of the modern traveler's lifestyle.
Types of Duffel Bags
Rolling Duffel Bags: Designed for ease of transport, these duffels feature wheels and a retractable handle, combining the best of traditional duffel style with the convenience of rolling luggage.
Carry-On Duffel Bags: Compact and compliant with airline carry-on regulations, these duffels are perfect for short trips, ensuring you can travel light without sacrificing essentials.
Oversized Duffel Bags: For those who need to carry more, oversized duffel bags provide ample space without compromising on the convenience of a duffel's easy-to-carry design.
Benefits of Choosing a Duffel for Certain Trips
Flexibility and Adaptability: Duffel bags conform to the shape of their contents, allowing for easy over-packing or compressing based on your needs.
Easy Storage: Their soft structure makes duffels easy to fold and store when not in use, making them a practical choice for those with limited storage space.
Quick Access: Duffels often feature wide openings, providing quick and easy access to your belongings without the need to dig through layers of items.
Popular Duffel Bag Brands and Designs
The North Face Base Camp Duffel: Known for its durability and iconic design, The North Face Base Camp Duffel is a favorite among outdoor enthusiasts. It features rugged materials and various size options.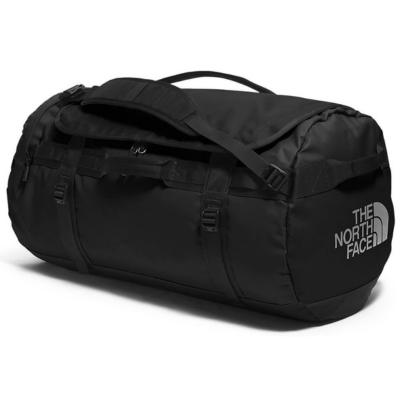 Herschel Novel Duffel Bag: Blending style with functionality, Herschel's Novel Duffel Bag is a popular choice for urban travelers. Its signature shoe compartment and timeless design make it a versatile option.

Away The Everywhere Bag: Combining sophistication with practicality, Away's Everywhere Bag is designed for modern travelers. With a water-resistant exterior and thoughtful interior organization, it's an excellent choice for those seeking both style and function.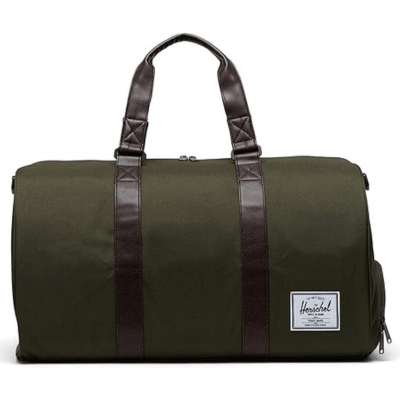 Whether embarking on a weekend adventure or navigating the daily hustle, duffel bags offer a stylish and adaptable solution, making them a must-have for any traveler's collection.
Messenger Bags and Daypacks
Messenger bags embody a perfect fusion of urban style and practical functionality. Designed to be worn across the body, these bags provide quick and easy access to belongings while keeping hands free. Ideal for individuals on the move, messenger bags are a popular choice for commuters, students, and professionals alike. Their sleek, single-strap design effortlessly adapts to various lifestyles, offering a convenient and stylish alternative to traditional travel backpacks or briefcases.
Daypacks for Short Trips and Daily Use
Daypacks are the go-to companions for those seeking a compact yet efficient solution for short trips and daily activities. These smaller travel backpacks prioritize portability and simplicity, making them perfect for carrying essentials without the bulk of a larger backpack. Whether exploring a new city, hitting the gym, or heading to work, daypacks are versatile enough to accompany you on a variety of adventures.
Features that Make Them Suitable for Specific Purposes
Messenger Bags
Quick Access: Designed with a flap or zipper on the front, messenger bags provide swift access to contents without the need to remove the bag.
Organizational Pockets: Multiple compartments help keep items organized, making them suitable for carrying laptops, documents, and everyday essentials.
Daypacks
Compact Size: Daypacks are intentionally compact, emphasizing efficiency for short trips or daily use.
Lightweight Construction: The emphasis on lightweight materials ensures comfort during extended wear, catering to those on the move.
Combining Style and Functionality
Both messenger bags and daypacks excel in blending style with functionality. Messenger bags often showcase a sleek and modern aesthetic, suitable for professionals and trend-conscious individuals. Daypacks, on the other hand, come in a variety of designs, ranging from minimalist to vibrant, allowing users to express their personal style while enjoying the convenience of a compact and efficient bag. The marriage of style and functionality makes these bags essential accessories for the dynamic and fashion-forward individual navigating the demands of everyday life.
Specialty Bags for Unique Travel Needs
In the realm of travel, specialized needs call for specialized solutions. Niche travel bags, such as garment bags, toiletry kits, and other specialized organizers, cater to the nuances of packing for specific occasions or addressing particular concerns. These bags go beyond the general-purpose luggage and delve into the realm of tailored functionality.
When and Why to Use Specialty Bags
Specialty bags serve a distinct purpose, enhancing organization and protection for specific items. Garment bags, for instance, are indispensable for keeping formal attire wrinkle-free during transit, making them a go-to choice for business travelers or those attending special events. Toiletry kits, on the other hand, streamline personal care essentials, ensuring convenience and hygiene during the journey. Utilizing specialty bags not only optimizes space and accessibility but also adds a layer of protection for delicate or essential items.
Examples of Innovative Travel Bag Designs
Compression Packing Cubes
Ideal for maximizing luggage space, compression packing cubes use innovative technology to condense clothing and accessories, allowing travelers to pack more efficiently.
Foldable Garment Bags
Innovatively designed to fold into compact sizes when not in use, these bags are perfect for preserving the condition of formal wear or delicate garments without taking up excessive space.
Hanging Toiletry Bags
Offering a practical and organized approach to personal care on the go, hanging toiletry bags feature compartments for various products and can be conveniently hung for easy access in tight spaces.
Electronic Organizer Cases
Tailored for the tech-savvy traveler, these cases provide dedicated spaces for gadgets, cables, and accessories, ensuring a tangle-free and secure storage solution for electronic essentials.
As travelers increasingly seek efficiency and organization, these purpose-built bags play a vital role in enhancing the overall travel experience by providing tailored solutions for unique requirements.
Tips for Choosing the Right Travel Bag
Factors to Consider When Selecting a Travel Bag
Size and Capacity: Assess your travel needs to determine the appropriate size. Consider the duration of your trip and the items you plan to bring to ensure sufficient capacity.
Durability: Look for materials that withstand the rigors of travel. Strong zippers, reinforced seams, and sturdy handles contribute to the overall durability of the bag.
Weight: Opt for lightweight materials, especially if you plan on navigating through airports or walking long distances. A lighter bag allows for more items without exceeding weight limits.
Comfort: Consider the carrying options—whether it's backpack straps, a shoulder strap, or handles. Ensure that the bag's design aligns with your preferred carrying style.
Matching the Bag to the Type of Travel
Travel Backpacks for Adventure: Choose a durable backpack for outdoor activities, with features like hydration compatibility and rugged construction.
Rolling Suitcases for Urban Travel: Opt for a suitcase with wheels for city travel, offering smooth mobility on sidewalks and through crowded spaces.
Duffel Bags for Versatility: Select a duffel bag for its adaptability, suitable for a range of activities from weekend getaways to gym sessions.
Budget Considerations and Quality Indicators
Set a Budget: Determine a reasonable budget based on your travel frequency and needs. Consider it an investment, balancing cost with long-term durability.
Check Quality Indicators: Inspect zippers, seams, and handles for quality. Research reviews and brand reputation to ensure the bag meets your expectations for longevity and performance.
Sustainable and Eco-Friendly Options
Material Selection: Opt for bags made from sustainable materials like recycled fabrics or those with eco-friendly certifications.
Ethical Manufacturing Practices: Choose brands committed to ethical and environmentally responsible manufacturing processes.
Versatility for Extended Use: Look for bags designed for durability and timeless style, reducing the need for frequent replacements and minimizing environmental impact.
By considering these factors, you can tailor your choice of a travel bag to your specific needs, ensuring a seamless and enjoyable travel experience while also making environmentally conscious decisions.
In the vast landscape of travel bags, we've uncovered the versatility of each type, from classic suitcases to specialized of travel backpacks and duffels. Suitcases offer structure, while travel backpacks exude adaptability, and duffels seamlessly blend style and functionality. Understanding the nuances of each is crucial in aligning your choice with the demands of your journey. The importance of selecting the right travel bag cannot be overstated – it's the linchpin to a smooth and organized adventure.
So, dear readers, as you embark on your travels, let your unique needs and preferences guide your choice, exploring the diverse options available for a tailor-made travel companion.