Halloween is right around the corner, and we know what that means – costumes, candy, and scary movies. For most people, Halloween is a time to party and have fun, but we know it can be intimidating for some people to wear a costume they feel comfortable in. You may have lots of candy and costumes ready for Halloween, but what about the perfect Halloween Purses? We've curated this list of the ten best spooky purses this Halloween to color the outfit more matched.
These creepy purses are a great way to give your outfit the perfect touch of uniqueness. Whether going out for a night on the town or hosting a Halloween party at home, these purses will make an ideal accessory to your costume.
Skull Crossbody Halloween Purse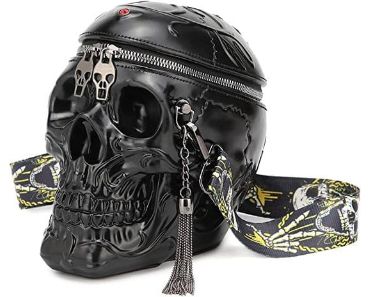 This skull bag is the perfect way to celebrate the carnival Halloween with your loved ones. The product is made of environmentally friendly PVC material, different from other purses, and able to adjust the shoulder strap length, suitable for people of different heights. The double zipper opening, two-way opening, smooth opening, and closing make it easy to use. The embossed pattern and crystal diamond fancy design are luxurious. This elegant skull-design shoulder bag is also a perfect gift for Halloween.
Fun Shape Halloween Pumpkin Bag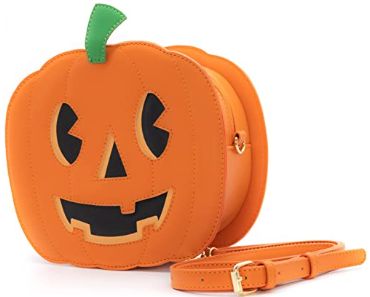 Are you looking for a fun and festive way to show off your Halloween spirit? Look no further than the PU leather-made Pumpkin Handbag. Show off your Halloween spirit with this novelty bag and take on your next Trick-or-Treating adventure. The bag comes dressed in spooky style with your new novelty bag, which is roomy enough for all your needs, with adjustable straps that make it perfect for whatever occasion you decide to celebrate. Plus, its fun and festive details will add a touch of spookiness to any outfit.
Betsey Johnson Halloween Purse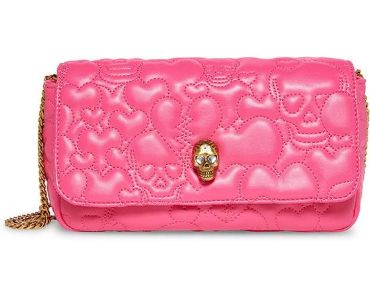 The Time to Get Spooky shoulder bag is the perfect gift for anyone who loves spending time in the Halloween spirit. The bag features a cute skull and heart quilt, making it the ideal accessory for any occasion. With its stylish design, the Time to Get Spooky shoulder bag will look great on any woman this holiday season. The bag is also ideal and versatile, perfect for dressing up or down. This bag is suitable whether you're hosting a party or want to feel spooky.
Coach Halloween Purse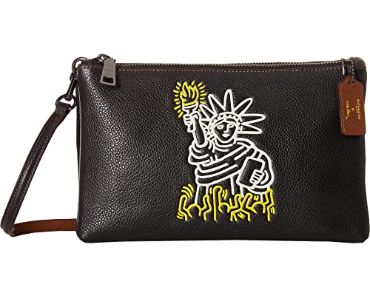 With this Betsey Johnson Till Death shoulder bag, you can show your Halloween spirit in style. The bag features a cute skull and heart quilt, making it the perfect accessory for any event. This bag is ideal whether you're hosting a party or want to feel spooky. It's made of sturdy, high-quality materials and features a cute skull and heart quilt. Not to mention, it's an affordable option that you'll be happy with every time you wear it.
Haunted House Halloween Handbag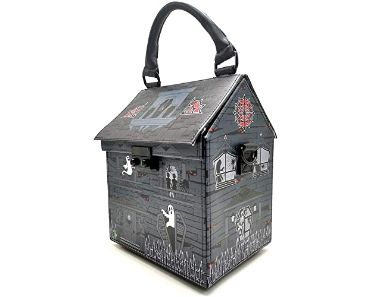 This spooky haunted house purse is perfect for a gothic gathering or Halloween event. Its metal clip secures the roof, and its shoulder strap makes it easy to carry. This unique and creepy purse will leave her guests in suspense about what will be in store for them next. Inside, an ID window and a Velcro detachable zip pocket divider can be removed to create one large compartment. Whether you're looking to add extra oomph to your outfit or just want to share your love of ghosts with everyone at your party, this haunted house purse is perfect.
Skull Halloween Purse for Women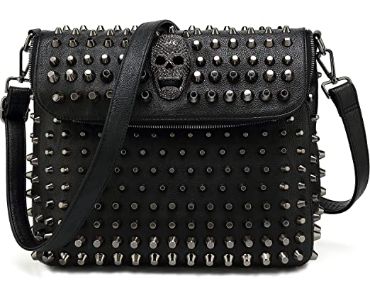 The Halloween bag is perfect for your costume preparations. Whether going all out with a trained red and black outfit or going for something more classic with some simpler colors, this bag will help you look sharp and organized. The faux leather construction is water resistant, so even if it gets wet while you're wearing your costume, it'll still stay protected. The structure is sturdy and stylish, and detachable and adjustable straps make it comfortable to wear. It has a large capacity and can be used as a gift for women.
Metallic Halloween Clutch Bag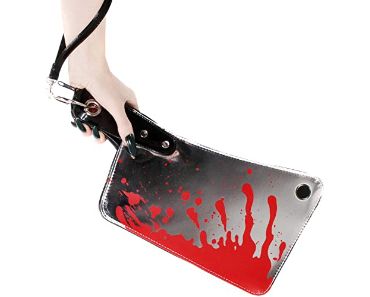 Are you looking to add a little extra spark to your Halloween party look? Check out this shiny metallic cleaver clutch bag. This bag is perfect for a spooky occasion with a red satin-style lining. The zip coin and card pocket ensure convenience, while the wristlet strap makes it easy to carry. Plus, the reflective outer material will show off your best features in your social media posts. This is a great quality bag that will last for years.
Skull Coffin Shape Halloween Purse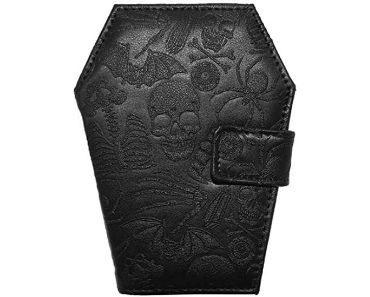 This embossed skull Coffin shape wallet is perfect for Halloween parties. It's cute, and it's not too big or not too small – perfect for all of your ID, cards, and note-section needs. The included snap fastener and eyelet make it easy to chain together for a fun and stylish look. This wallet has images of skulls, spiders, and other creepy crawlies for Halloween parties. It is perfect for adding a little bit of creepiness to your attire.
Devil Shaped Bat Halloween Purse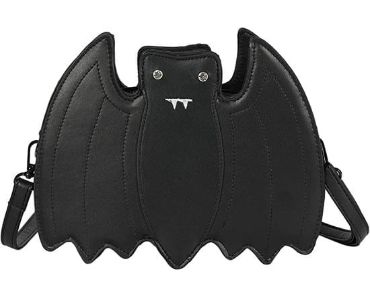 Halloween is the perfect season to party like a boss! This stylish bat wings Devil bag will add a touch of spookiness to any gathering! The detachable shoulder straps and adjustable strap make it perfect for various events, from birthdays to family flicks. Whether dressing up as a monster or looking for fun during your next party, this bag will do the job. The perfect accessory for spooktacular events such as Halloween parties, this bat-wing style devil bag is adorned with a smooth zipper and embroidered devil print.
Retro Scary Halloween Ghost Purse

Your perfect accessory for anyone looking to dramatize their spookiest Halloween moments. Made with a lightweight and portable design, this purse can be carried with ease anywhere you go. With a versatile look and feel, this purse is sure to make an impact at your next Halloween party. Handy to use as a makeup case, a travel makeup case, a girl's bag, or a coin purse. In addition, this coin purse is included a drawstring with high quality string as a safety feature. It's convenient and can carry cards, coins, money, keys, etc. Being a wearable accessory with a sophisticated look that will keep you safe on your special day is what these purses are all about.
In conclusion, if we recall, Halloween is just around the corner, and you need to get a spooky purse to carry all that candy you've been hoarding. It's the one time of year when you can dress up in a costume and be whoever you want to be. If you're looking for the right purse to let your scary inner nerd express themselves, check out these ten spooky purses to have on this Halloween.
Top 15 Best Stylish Halloween Crossbody Bag Collections (worldtravelbag.com)